Meet Dr Antoinette Kopke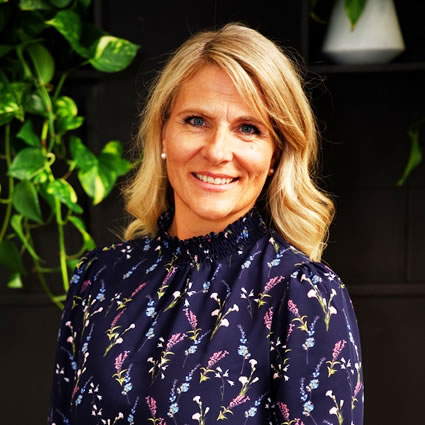 Chiropractor Providing Hands-on Care
From the age of 16, Dr Kopke was drawn to chiropractic as a career because it is the largest natural healing art in the world. She loved the idea of working on someone's body with her hands to help improve their health without drugs or surgery. She knew she wanted to help patients create wellness in this powerful, natural way.
Dr Kopke attended Royal Melbourne Institute of Technology (RMIT) and received her chiropractic degree in 1996. Her passion for Sacro-Occipital Technique (SOT) and Applied Kinesiology (AK) began early in her career. She has pursued extensive advanced training in both. She is certified in AK by the International College of Applied Kinesiology and in SOT by the Sacro-Occipital Technique Organization. She is also trained in Neuro Emotional Technique.
She loves being part of our outstanding multidisciplinary team at Power Wellness Group.
Decades of Experience
Dr Kopke has decades of experience in a wide range of chiropractic adjusting techniques, so she can tailor care to each patient's needs. She finds the Activator® instrument provides the gentle, low-force adjustments that many patients prefer. This method does not produce the popping, cracking sounds that traditional manual adjustments are known for.
Using SOT and AK to provide a well-rounded approach to care, Dr Kopke is able to help patients with a variety of musculoskeletal conditions, as well as organ-related issues and overall wellness.
Explore Our Services »
A Focus on Disease Prevention
Dr Kopke believes many diseases can be prevented with proper movement, a nutritious diet, sufficient sleep and attention to your thoughts. Helping optimise the nervous system through our comprehensive approach to care allows the body to quickly heal and transform itself. She's gratified to see that more and more people understand the power they have to transform their health and lives by striving to create wellness.
Family Time
Dr Kopke is married and enjoys life in Ascot Vale with her four active children. She rescues Huskies, so dog walking and training is always part of her day. She also loves cooking for family and friends.
Schedule Today
Contact us today to book an appointment.

Dr Antoinette Kopke | 03 9866 5355